listening to "Black Rose Dying - Blessthefall" →
listening to "Unanimated - Life Demise" →
Android Wallpaper 2 →
Shooty 2 Progress →
Pac Man →
New Blender Stuff →
Android Metric Clock Widget →
I've finally uploaded my Android metric clock widget to the Android market. If for some reason you want to see metric time on your Android phone, go ahead and try it out. I made this after my good…
From Tumblr for android.
Shooty 2 status →
It looks like the core game engine of Shooty2 is just about final. Its taken me a while to get it running just right, and I'm quite happy with where its at. I'm excited now that I can start working…
listening to "Alkaline Trio - Stupid Kid" →
What is it that you had to say? Goodbye in your special way, slashed the tires on my car.
The Future of Smartphone Video Chat →
Yesterday Apple announced the iphone 4, along with it's new video chat feature, FaceTime. This will be the second "superphone" to have a front facing camera with chat features. The HTC EVO 4G…
listening to "Chevelle - Send The Pain Below" →
Tweet On Post Wordpress Plugin →
Ok, I'm sure that if you are familiar with Wordpress and Twitter, there are PLENTY of plug-ins that allow you to post to Twitter when you publish on your blog. I made a plugin that not only sends…
Cool Short Film – Heartless: The Story Of The Tin... →
Just watched a cool short film. If you're a fan of the Wizard of Oz books, you might enjoy this. Heartless: The Story Of The Tin Man
Working on stuff →
I've been working on a new wordpress plugin. Might be ready sometime today/tomorrow. Stay tuned.
Watch
listening to "Incubus - Pardon Me" →
Pardon me, while I burst…
listening to "Drowning Pool - Tear Away" →
I'm tearing away..
listening to "Filter - Where Do We Go From Here" →
"I'm not so glad I met you…"
listening to "40 Below Summer : →
Watch
listening to "Gruvis Malt - Dub" →
I dub thee unworthy, and furthermore dirty. For toying with powers That you do not possess…
listening to "Modest Mouse Ocean Breathes Salty" →
"Good luck, for your sake I hope Heaven and Hell.. are really there, but I wouldn't hold my breath. You wasted life, why wouldn't you waste death?"
listening to "CKY - Disengage the Simulator" →
The simulator has been disengaged.
Backup Fail →
Ok, so I couldn't find my wordpress backup.  Which is complete and total fail on my part.  I did manage to repost a few articles copied from Google's cache,  but I'm sure a few broken links will…
yup.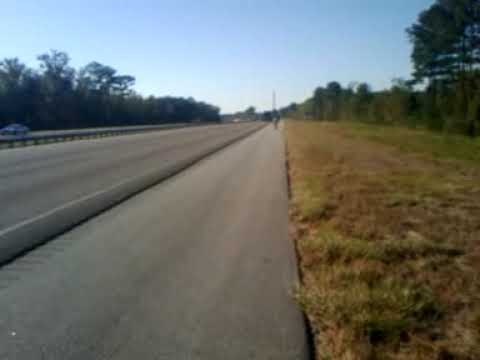 "Night after night it's possible to see, indeed it's impossible not..."
listening to "In Flames - My Sweet Shadow" →
Some people choose to be miserable. I'm not that guy anymore.
Watch
Nothing feels as if it has purpose anymore. How can I be expected to tell my friend why to keep going if I can't figure it out myself?
Watch
Crying. Over a girl. Who the fuck is this guy?
I'm still in love with her. its so illogical, I can't stand it. I really don't know what to do with myself.
stupid me.
Why am I such an idiot??
Watch
Watch